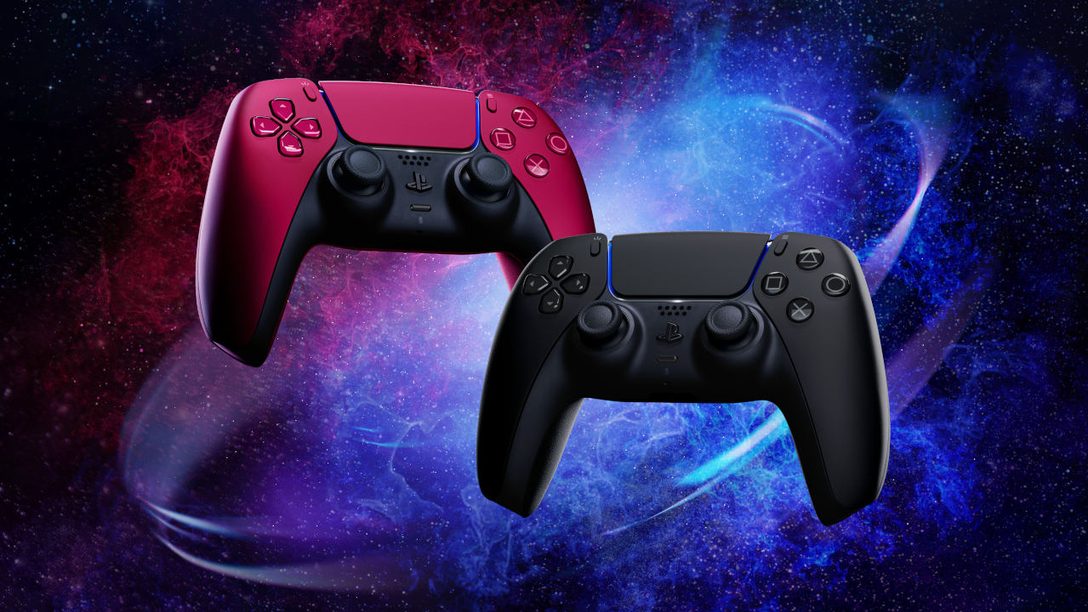 Get ready for Midnight Black and Cosmic Red.
Since the launch of the PS5 console last November, we've been delighted to hear all the amazing feedback and experiences about the DualSense wireless controller from the PlayStation community.
Today, we're thrilled to introduce two new colors that will be joining the DualSense controller lineup starting next month: Midnight Black and Cosmic Red. Midnight Black features two subtly different shades of black with light grey detailing to reflect how we view space through the night sky, and Cosmic Red offers a striking black and red design inspired by the unique vivid shades of red found throughout the cosmos.
This new lineup of colors will be available at participating retailers globally starting next month. The exact date will vary by location, so check your local retailers for availability. Click here for more information about the new colors.
The DualSense controller marked a radical departure from our previous controllers by delivering innovative features like haptic feedback and adaptive triggers*. The features weren't the only noticeable transformation – the bold, two-toned color choice was also a significant pivot from our previous controllers. As this marks the first release of new colors for the DualSense controller, we asked Leo Cardoso and Satoshi Aoyagi from our design team to share some additional insights about the color choice and selection process:
---
"Our goal is to always find designs that will surprise and entice our fans, and these new colors are the result of an extensive selection process. We wanted the new controller colors to complement each other, as well as the original DualSense wireless controller and PS5 console, so we designed the colors around the theme of 'galaxy' as it felt like a natural progression from the original PS5 and accessories designs."

– Leo Cardoso
---
"Both Midnight Black and Cosmic Red feature a subtle blue hue, that produces unique shades of red and black. A blue hue is also present in the original DualSense wireless controller colors, so all three colors complement each other nicely. The controller's button colors and detailing has been tailored to complement the new colors as well.

We hope these new additions will bring further joy and excitement to our fans' gaming experience."

– Satoshi Aoyagi
---
*Available in games that support these features