FIFA 23 has been released this year, Marking the end of an era as we know it, From next year EA has done away with the FIFA Name and brand and will focus on developing and releasing their own in-house iteration of the well-known and beloved franchise. Let's take a look at the last FIFA\EA release.
This year's game has done away with all sorts of story mode but has made some welcome additions in the sense of adding the 2022 Qatar World Cup, the FIFA Women's Australia world cup, and New Zealand 2023 Cup.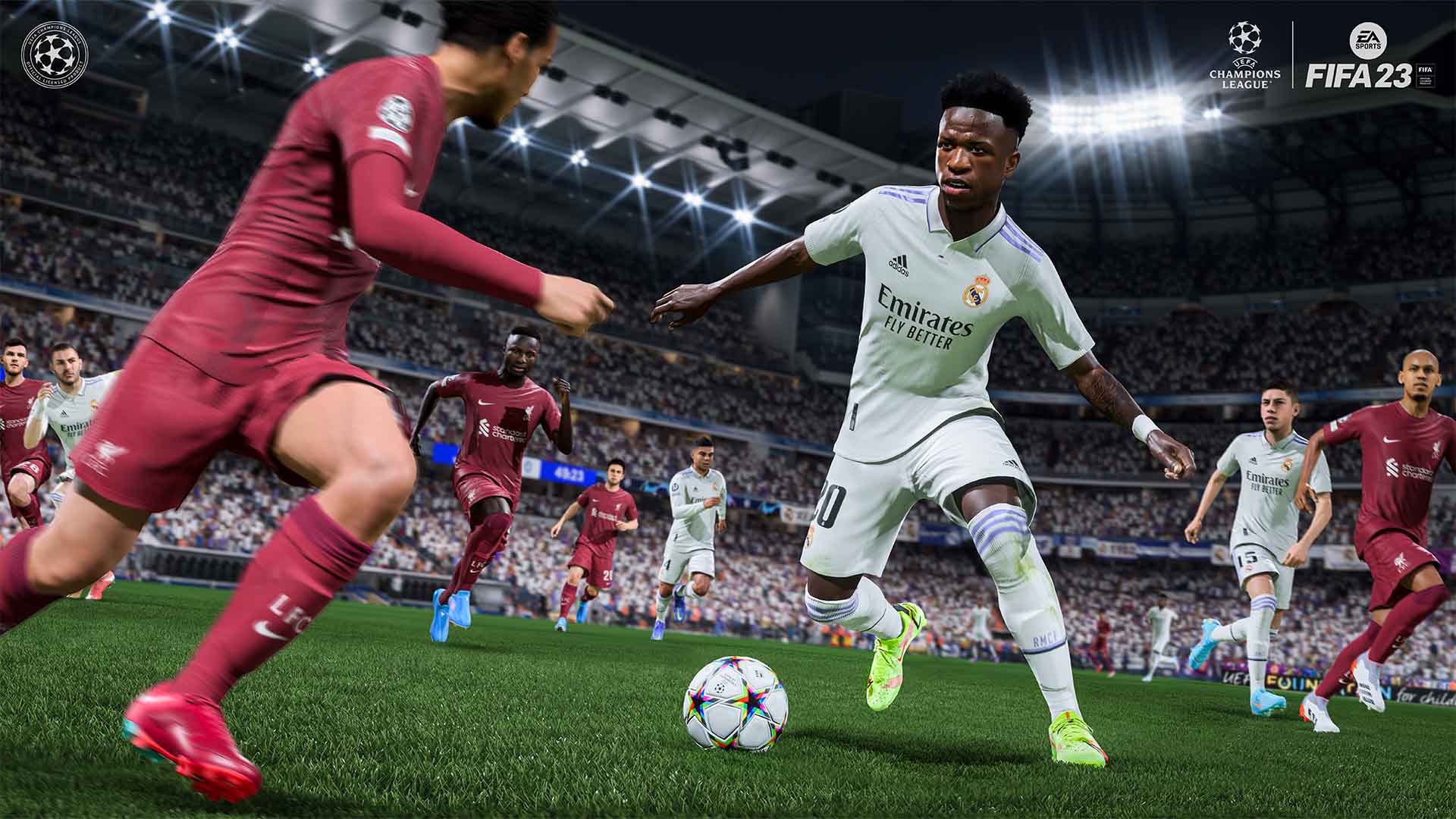 Having the Women's cup finally included feels like its something that has been overlooked for years, and frankly, I welcome the inclusivity in the new FIFA Game.
The inclusion of the women's game is a landmark moment and hopefully will help youngsters enthused by the exploits of the Lionesses to enjoy living vicariously through their idols. There is also promised support for the forthcoming Women's World Cup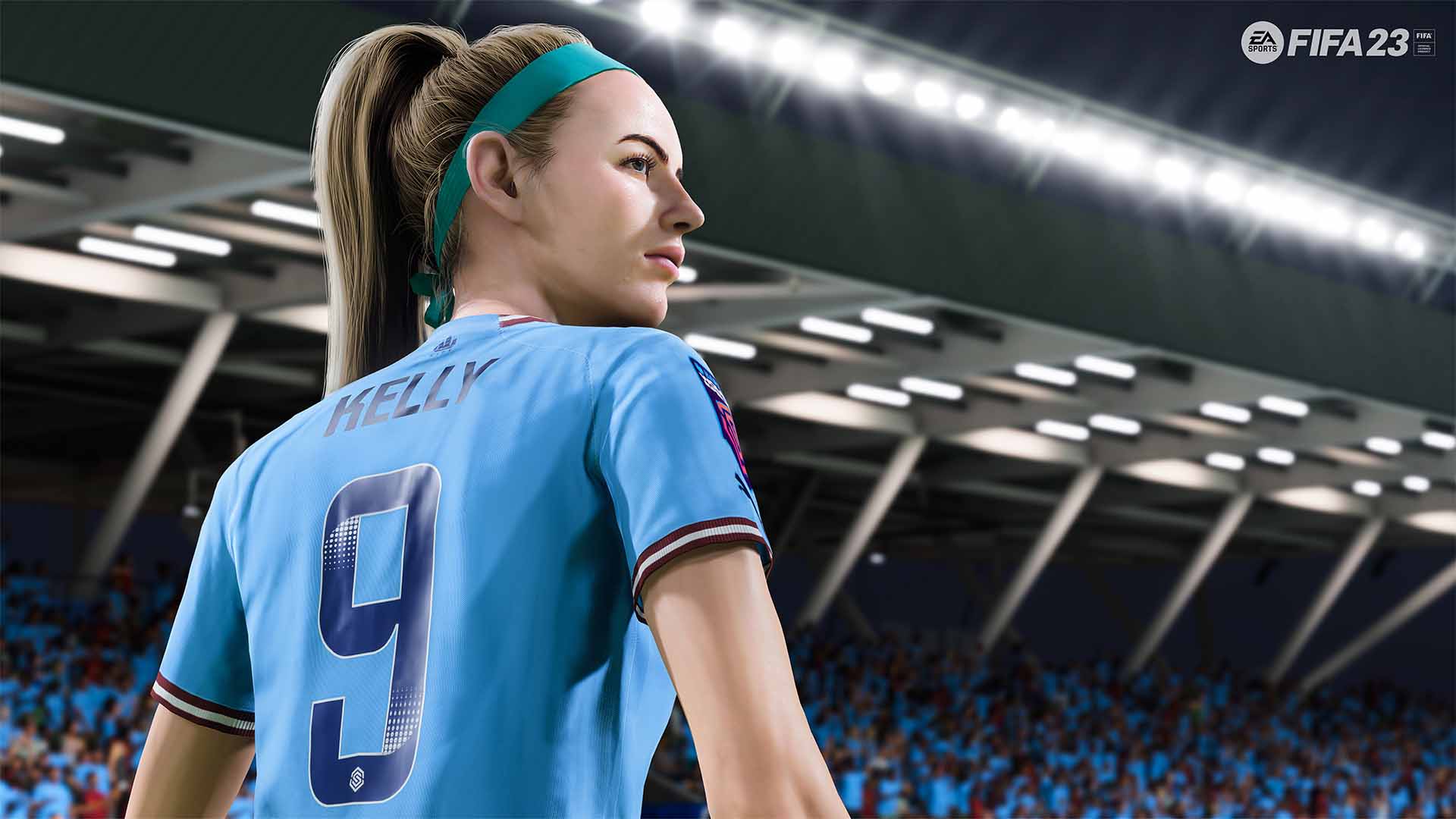 They have also released HyperMotion2 which once again has been built on hundreds of hours of motion capture from real players. This means more frames of animation, more skills, better physics, and elements of glorious unpredictability in terms of the way the ball deflects and bounces. Tackling – in particular slide tackling – feels relevant and useful again. The new skills on offer make a genuine difference. Technical Dribbling, employed by holding R1, is a fantastic way of making some clever touches in and around the box. Skill moves actually feel important and worth using if you have a player with the technique in their arsenal, and you are confident enough to pull them off. You can aim with the left stick, but also apply spin, curl, and trajectory with the right stick, even choosing which part of the boot to strike the ball with. It is a tough ask to emulate corners and free kicks perfectly, without making it either too difficult or too easy to score. The ratio of decent strikes and centers to bad here feels a bit more akin to what you would see in a real match.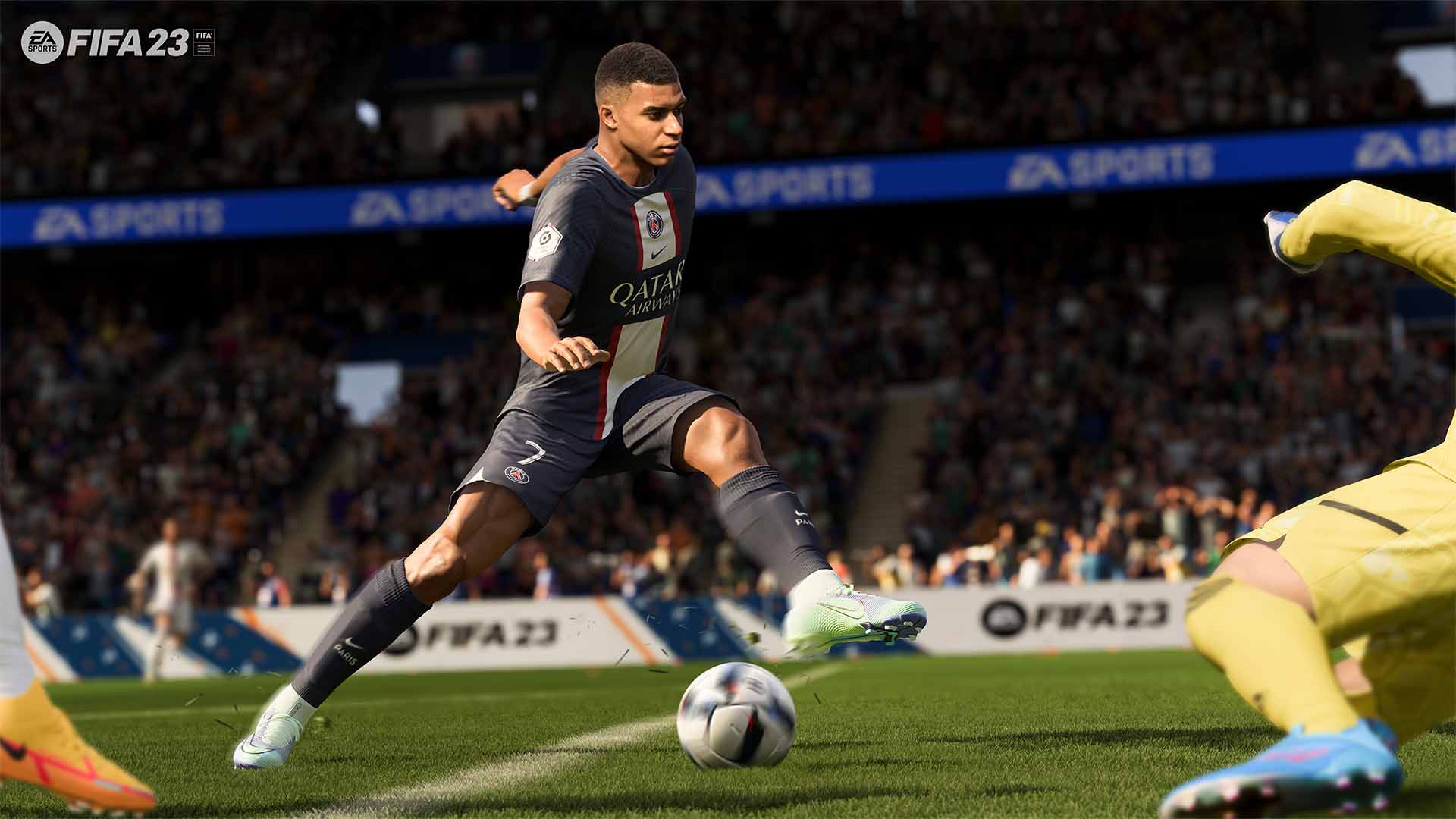 Invading FIFA for the first time is the glorious fictional universe of Ted Lasso, possibly the most feel-good television show ever created. You can manage with Ted or Coach Beard in Career mode, and play as all of your recognizable Apple TV favorites in an actual approximation of their own Nelson Road stadium.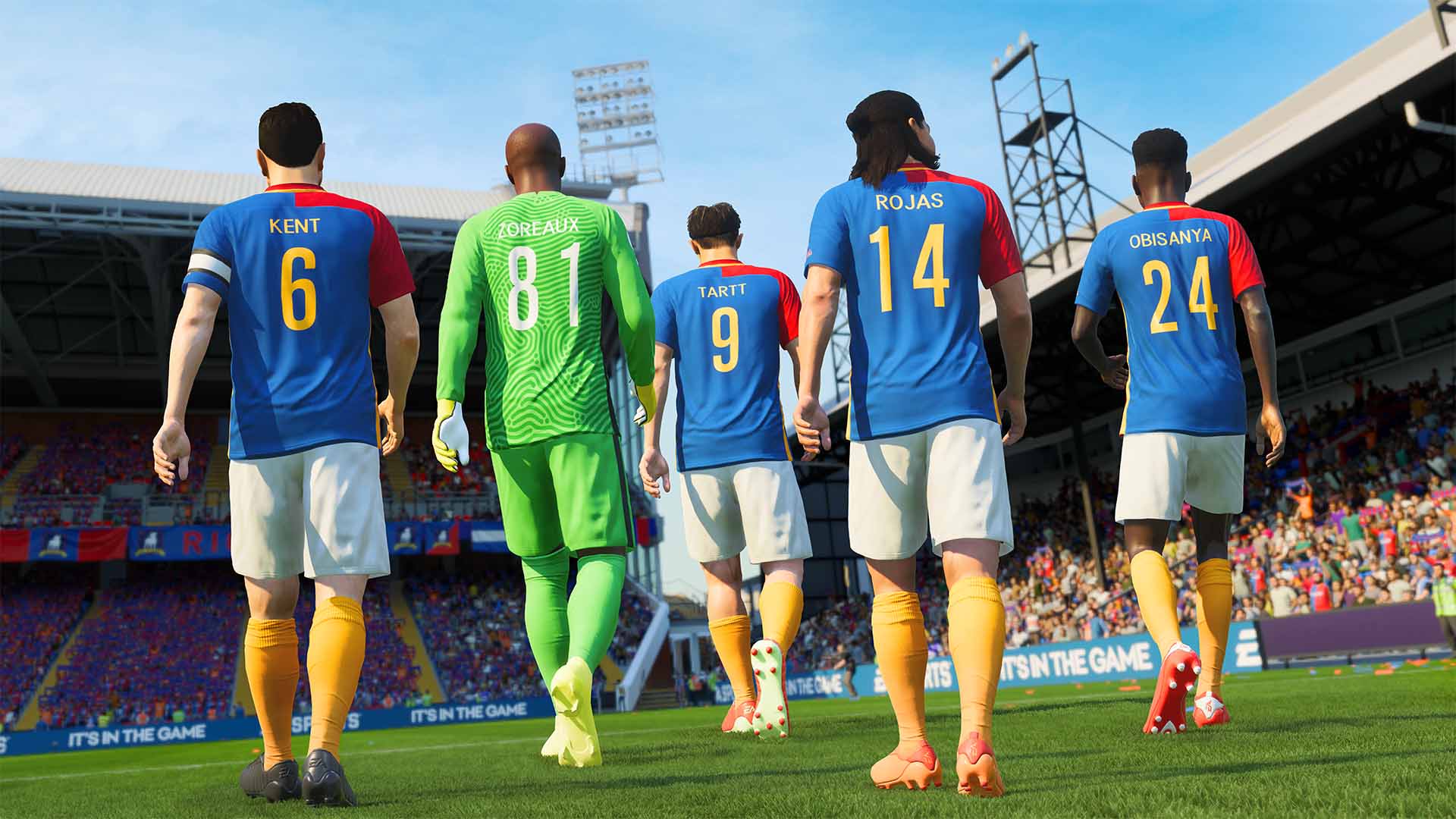 The cross-platform play is a bonus unless you want to play Pro Clubs – although EA has loosely committed to sorting this out at some point down the line. In fact, Pro Clubs hasn't had much altered here, whereas Career and FUT have both seen some new additions. You can play a Career with an actual licensed manager, and there is a streamlined way to play matches called Playable Highlights, which is a tense experience that places you into the action at key game-changing moments.
When it comes to Ultimate Team in FIFA 23, there is a new chemistry system at play that mixes things up a bit, as well as a new way of earning stars in Moments. Here, you are presented with a series of ever-changing scenarios to complete using certain specific players. I am a tad skeptical about this, as it would appear that there are going to be themed, limited-period Moments, which could lead to an increase in the amount players spend on extra packs for compulsive, completion purposes. In all honesty though, with some restraint, possible to play FUT without spending a single cent.
Final Thoughts:
FIFA 23 has outdone itself, from the newly added hypermotion2 to including the all-new Women's tournaments which feel long overdue. It's going to be sad to not see the FIFA name in the future, however, if this is the rate EA continues developing their games, I'm excited for the future.